No one understands the plight of the
busy mom
unless they are a mom themselves. And as busy moms, we have to pull ourselves together and get our brood out the door and then do the things we do. Whether we work from home or out in the wilds of the office, every mom wants to look like she has it together even when deep down inside she feels like she grasping at straws. We don't always have the luxury of time on our side when we fix our hair and makeup but for those horrendously busy days where you've got 5 minutes before you need to fly out the door, here are the go-to beauty items you need to get to pull off a polished look in seconds flat.
Primer
Even if you have zero time for foundation application, a good primer will smooth your pores and fill in any fine lines and wrinkles. It's a little like ironing your face. If you do have time for foundation, smooth it on top for a flawless finish.
Smoothing gel
You can easily run out the door without spending 30 minutes on your hair when you use a smoothing gel. It will help keep fly-aways at bay and pull your hair together nicely. You can pop it up in a quick bun and tame the little bits that hang out and voila! You'll be looking ready for your workday in no time.
Blush
The right color blush can not only add color back into your zombie-looking cheeks, but it can also be used to sweep across your eyelids. Two birds, one stone!
Mints
Sure, we all brush our teeth in the morning. But if you've slurped down your coffee and are running out the door trying to get the kids to school, you probably didn't have time to brush your teeth again after your coffee. So keep a stash of mints with you and your confidence will never falter because you worry your breath could knock someone over.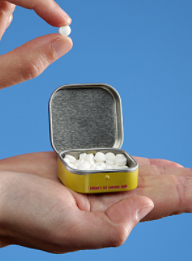 Mascara
To make your eyes pop, a simple quick coat of mascara can bring them back to life. Even if you skip everything else, you'll be bringing attention to your eyes. They are the windows to your soul after all.
Lip balm
And lastly, no one should ever leave the house with rough-feeling lips. Soothe and smooth them and with one of the best ones of all –
EOS organic lip balm
. It comes in a variety of flavors that taste great when you lick your lips and is made from pure ingredients. Total win-win situation!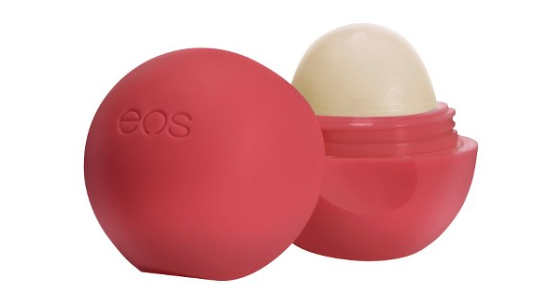 What essentials do you go to on your busiest mornings? We'd love to know what you can't live without when you've got 5 minutes before go-time!