A little about
Cat & Dogma
and these super cute outfits my girls are wearing EVERY SINGLE step of their manufacturing process is earth friendly.
From the planting of the seed through cultivation, weaving, and sewing, we care for the well-being of the factory workers and the farmers who grow our organic cotton.
I have never been an obsessive mom about having organic everything. I mean I do try to stick with organic foods when I can, but I had never even thought about the materials my babies touch on a regular basis. I have to admit, 
Cat & Dogma
might be a game changer for me. I feel like this sounds so "sales-y," but I am not getting paid to write this, so rest assured I mean it. I had the opportunity to try out these uber stylish play suits on my
6 month old girls
, and the quality of the material is completely different than anything else they have worn since they have been born. The material is incredibly soft. INCREDIBLY SOFT. No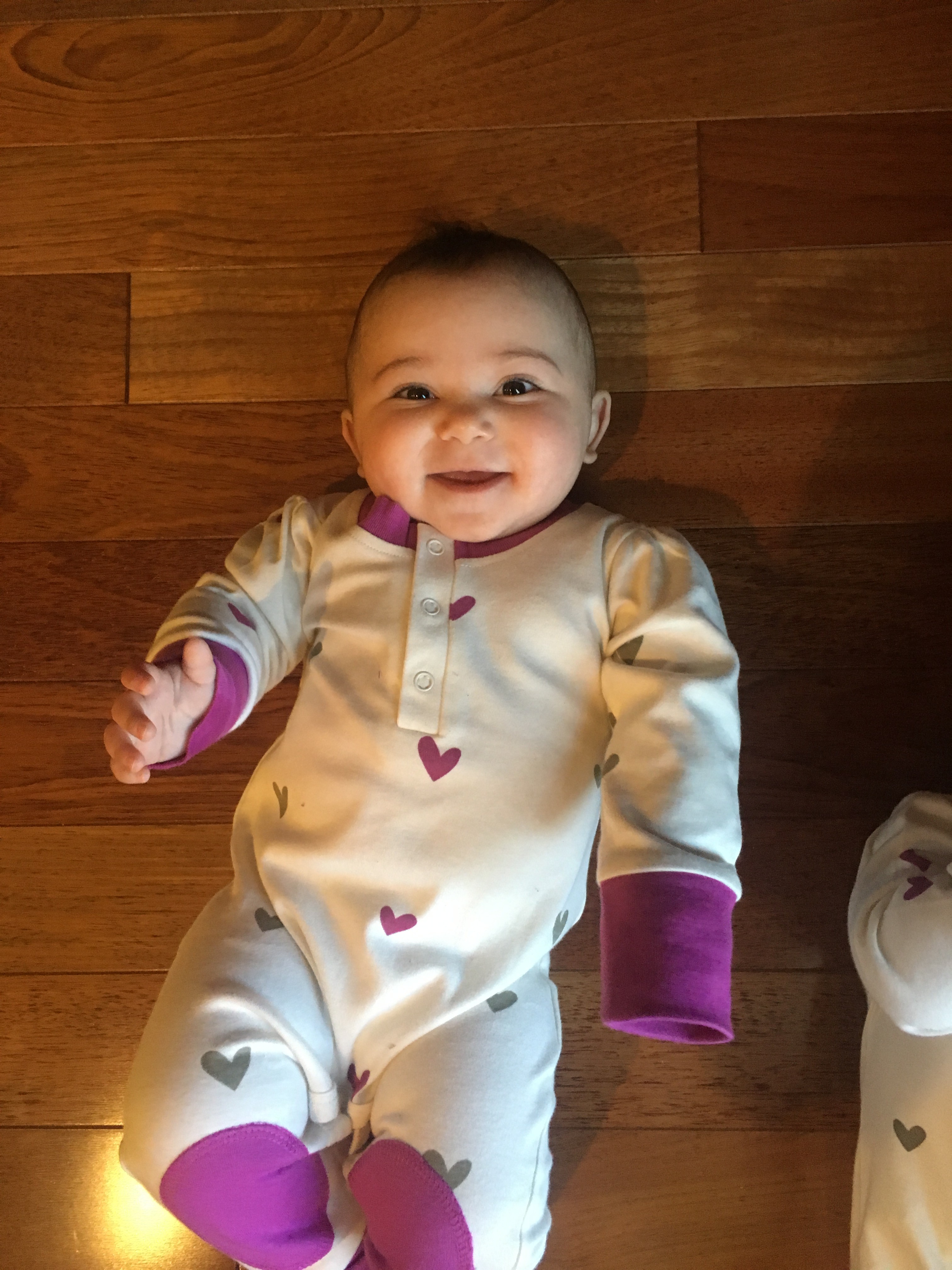 lie- I pray they make an adult size version of these one day.
I really liked the versatility of these outfits. Babies can sleep in them, and they can wear them to play.There is extra material on the tushie area so the outfit doesn't fit tight for moms who prefer cloth diapers. Selfishly, I LOVED that when it came time for a midnight diaper change I didn't have to fully undress them. The snap buttons are just at the bottom (up the legs) so I was able to change the baby without disrupting her so much in the middle of the night. No zipping down from head to toe, or buttoning up both legs all the way up to their necks. When I am tired (and believe me, with 7 month old twins- I AM TIRED), I don't want to fight with a billion buttons in the middle of the night.
Home
Follow on Facebook – here
Follow on Instagram @catanddogma