Hiii! I wanted to take this post to talk about this awesome new product that allows mamas everywhere to capture a super big pregnancy milestone:
My Baby's Heartbeat Bear
I got 2 of these cute little stuffed animals as a gift, so I figured: '
why not give it a try?!'
They. Are. SO. CUTE! I love the idea of being able to record and keep the sound of your little baby's (or babies's) heartbeat(s). It's even better that you can keep them inside the cuddly little animal (i have a monkey and a lion, but there's also hippos, giraffes, elephants and more!) to snuggle with anytime! So, first of all, they come in really cute packaging:
Inside, is your cuddly animal, the red, heart-shaped recorder, and a quick 'how-to' guide to show you how to use it (which, btw, is REALLY easy).
I took the little buddies to my doctor's appointment… and I now realize how that was completely unnecessary, as all i really needed was the recorder, LOL. but whatever! they were cute, and my doctor loved them so… who cares lol. We recorded both baby A's and baby B's heartbeats (each to their own respective heart recorder <3) and took them home!
My dogs loved the little monkey – they wanted to play with him, but i knew that would inevitably lead to a sabotage, so i let them watch from a distance
all you need to do to hear your recording is press the little heart! a red light will appear throughout the 20-second recording:
stuff that little heart into the cuddly animal, close him up, and enjoy!
There you have it! Really easy, and really cute! This is a great gift (for yourself, or another mama to be), and it's something that can continue to be used as your kiddies grow – record little messages, songs, (super short) stories, etc. it's a nice alternative to that creepy doll voice saying "i love you"… uhhhh ok.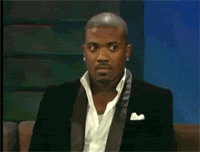 A lot of elective ultrasound studios around the USA already sell these goodies, but you can also purchase them online at:
www.mybabysheartbeatbear.com 
AND lucky you!!
Twinmom.com
is hosting a GIVEAWAY through the entire month of June! (and guess what, people! — it's still June!)
Click here to enter the giveaway
to receive not 1, but TWO heartbeat bears!! HURRY! you don't want to miss out! If you have any questions about my experience with the bears, or the recorders, or the doctor's appointment, or.. idk? anything else. comment below! i'll be happy to help! Happy Twinning! <3 Krysty ps.
follow me: @dimas_duo
sign up for the twinmom.com newsletter!