Trying to decide on a hospice provider for a loved one who is dealing with a terminal illness can be extremely challenging. Because it is something that most people don't deal with on a daily basis, it can be difficult to know which end-of- life
care options
are available. Hospice is a unique, holistic type of care that centers around providing the best possible quality of life for patients who are suffering from terminal illnesses. Some hospice services come directly to the home of the patient. However, this arrangement usually only works if a member of the patient's family or some other caregiver is available to care for the patient at home. If that isn't feasible, community hospice is always an option as well. With this service, the patient is cared for at a hospital or nursing home by highly-skilled professionals who can ensure that they have everything they need. Medicare has put forth guidelines that all hospice providers have to follow. That doesn't mean, however, that all of the agencies are created equal. Even though the providers may offer the same type of services, some have key characteristics that make them a better choice than others. Below are some important considerations that should be taken into account when deciding on hospice care:
Where the care is located. 
Hospice providers work in a variety of different locations. Some services come directly to the home of the patient whereas others work in hospitals or nursing homes. It is important to make sure that the staff is located close enough that they can respond quickly in the event of an emergency. This is especially important for agencies that provide care in the patient's home.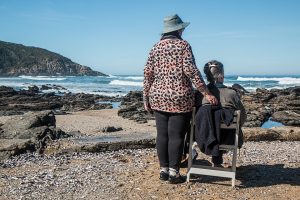 The quality of the care.
It is important to hire a hospice service that provides the best quality of care available. Websites like
WhereToFindCare.com
can be helpful when searching. They provide a list of hospice providers that are ranked based on the quality score that they were given by consumers. This score is a measure of the overall ratings that each service received from their past clients.
The type of care.
A hospice provider, such as
Standards Hospice
, has to be able to meet the needs of the patient, regardless of what those needs are. Different agencies offer different types of services. For instance, some provide basic care in the home of the patient. Others have additional services available ranging from respite care to inpatient treatment. Comfort care is another treatment option that can be beneficial for patients who have conditions that are unable to be controlled through routine care at home. Typically, this service involves having a staff member of the hospice service stay with the patient for a large portion of the day. Sometimes, they even stay around-the- clock. Respite care, on the other hand, is designed to give caregivers or family members a break so that they can also care for themselves. Inpatient treatment involves admitting the patient to a hospital or nursing home during periods of extreme instability with their health. Usually, the patient returns home after their condition stabilizes.
The staff.
A hospice service is only as good as the people who work for it. These services are required by
Medicare
to offer nursing services, social services, and spiritual care in addition to home health aide services. They also have to have a physician participating in the process. It is important to look at the staff of a particular hospice agency to make sure that they have care providers who can meet the needs of both the patient and the family.
Personal recommendations.
Sometimes, the best way to choose a hospice service is by talking to friends and acquaintances. Getting recommendations is extremely beneficial when it comes to finding a skilled, compassionate hospice provider.