I think with every milestone, our For me, this was especially true when they were ready to leave their cribs behind.
Taking apart their cribs was the final step away from being my babies into becoming proper kids. I was not ready for this, but all signs pointed to they were. No one was staying in their cribs anymore, for naps or at night. They were ready to lose the pull-ups at night, yet couldn't access their potty chair easily because of the bars. Their cribs were becoming more like a jungle gym than a tranquil place to rest. It was time.
I also was not ready to lose sleep at night, again. I have really incredible sleepers and yet I knew once they got a taste of freedom I would be saying good-bye to my peaceful evenings and restful nights. But like so much of parenting, it is not about what I want, but what is best for them. So after weeks of procrastinating the bars came down.
I have to say, all in all, it hasn't been so bad. However, there are a few tips that I recommend in making this transition as smooth as possible.
Prep Prep Prep
Mentally prepare for a change in bedtime behavior and for midnight wake-ups. If you go into this equipped with the understanding that your easy to put to bed twins might all of the sudden start coming up with a litany of reasons that prevent them from getting in and staying in bed, you're going to be in a better place.
Prep your twins. Since kids like routine, I try to never spring things like this on them and I have found it makes it so much easier for everyone when they have an idea that something big is coming. The week leading up I started talking to the boys about having big boy beds and how cool it was going to be. Even if they didn't quite know what it meant, they knew it was going to be great.
If you don't have cribs that can convert into toddler beds, go shopping with the Twins together and let them choose their 'big kid beds', brands like Delta Children have fantastic ones that don't break the bank. You just transfer your crib mattress onto these toddler bed frames and good to go!
Support
Do this over the week-end when your partner or a close friend is home. If need be you can tag team having to deal with the pitter-patter of four feet scurrying down the hall.
Family Activity
We included the boys in taking the bars down. I had told them prior to, that when we changed their beds they could help. When it was time, they ran and grabbed their tool boxes from Bruder Toys and "helped" create their new beds. I think being a part of this made it less scary and also made them feel proud of something they accomplished. They still talk about how they built their beds and every once in a while, give their beds a tune up.
Start Small If your crib transitions into a toddler bed, start with that. They have slept in their crib for a long time and it is a place of comfort for them. Toddlers can feel overwhelmed by large spaces and going from the crib to a twin bed can be scary. Having it still be the same bed, but just a little different provides some security during this new change.
Prepare Again About 2-3 nights in, my mom asked me how the boys were doing in their new beds and I told her amazing, because they were. At night they went right to bed, no one got out, slept through the night, proper rock stars. She told me to be prepared that in a couple weeks when the realization of what it meant to have easy access out of their beds would sink in, things would change. I told her and I quote "I don't think my kids will be like that." Famous last words.
Sure enough within two weeks bedtime became playtime. In and out, getting in each other's beds, taking their toys out and playing on the floor. They had a million reasons why they had to get out of bed before I walked out of their room. This will last about two weeks then, that too will taper off. But you should know, it is coming. Even if, like me, you feel like your twins are the most perfect angels that ever existed. It is coming. Hang in there and have a glass of wine and know like everything twin related "this too shall pass."
About the Author:
Kate DiRienzo-Payne
is
Twin Love Concierge's
LA Associate, Mom to (nearly) three year old fraternal boys and founder of the blog
Kids Kill Koolness.
Follow Kate Instagram: @kidskillcoolness Twitter: 
@

kidskillcoolnes
Check out
T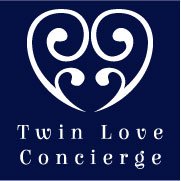 win Love Concierge
for some great classes, and resources specifically for twins.