Yes, I know. Women all over the world have worked so hard to advocate for just the opposite by proclaiming #breastisbest and aiming to #normalizebreastfeeding (I LOVE this movement and I'm obsessed with this hashtag!) but just hear me out for a minute. I always believed that formula is "artificial milk." Breast was certainly best and I was determined to stick by this mindset with my twins. I remember the day my boys were born. Phoenix was able to come straight to my room and I began to nurse him right away. I was excited to be able to experience this magical first-feed bonding moment that had not been possible with my first two children (my 15 year old and 5 year old were born premature at 28 weeks and 32 weeks and breastfeeding was delayed a couple of weeks). It was as euphoric as I had dreamed it would be. His twin brother wasn't brought to me until hours later but I had my moment with him as well. My little 3 and 4 pound champs latched on without any issues and I nursed them with no assistance. It was a perfect experience.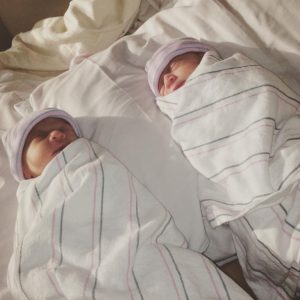 A couple of hours after John was brought into my room my doctor walked in with about 6 students as I sat in bed tandem nursing my boys. "Ah! So the lactation consultant already came!?" he asked. He seemed disappointed. "Lactation consultant? No…no one's come yet…?" The doctor was surprised by my ability to tandem feed twins on the day of their birth without needing help. He had hoped to give me some pointers in the presence of the students and explained to them that many mothers usually require some assistance, especially after a c-section and having had twins. I realized something at that moment. Something I already knew to some extent but never really gave much thought. Breastfeeding my babies came easy for me (I'd done it with my two previous children) but was most definitely not easy for all new mothers. Just how many mothers out there struggle with this?
I used to wonder why any woman wouldn't choose to breastfeed her baby. It's common knowledge that breast milk is the absolute best choice for any baby. The ingredients and antibodies offer perfect nutrition and infant formula companies have not been able to duplicate them in their products. Studies have proven that breastfed babies suffer from less illnesses and even score higher on intelligence tests later in life. I can go on and on about the benefits of breastmilk, but that's not what this article is about so I'll summarize it with just two words: breastmilk ROCKS. What kind of selfish parent wouldn't want this for their child? What kind of parent would instead opt to feed their child "artificial" milk formulas that despite advances in science have yet to reap the same nutritional benefits that breastmilk provides?
Here's the fact of the matter. For many women, breastfeeding can prove to be total hell. Yes, it can be that bad. It can be painful with some women experiencing plugged ducts, mastitis, bleeding and infections. Form many working moms, finding time and a comfortable space to use a breast pump is stressful, and if a mother is rushed, pumping at work can be unsanitary. A baby can suffer from medical issues that prevent him or her from thriving by being fed breastmilk & some women also suffer from conditions that prevent them from producing enough milk. Most new moms will already experience some level of depression and adding additional stress can amplify a mild case of the "baby blues" into full blown postpartum depression. I read a woman's confession in a parenting forum where she admitted to actually resenting her baby after struggling to breastfeed. Resent her baby? No. It's not worth it. The bottom line is this: despite all the reasons why a woman SHOULD breastfeed her baby, there are many reasons why she CAN'T or shouldn't.
So to go back to the main question: why wouldn't any loving mother breastfeed? Because a mother's love is not measured by whether or not she chose to breastfeed. There is so much more to great parenting than that one choice out of thousands that a parent will make in their child's lifetime. A woman who opts to formula feed doesn't love her baby any less. If we went by that standard, all us McDonalds parents must really not love our kids right? Today marks exactly 23 straight months of me nursing my twins. I believe in self-weaning and at this point there is no end in sight but we will take It one day at time. My breastfeeding journey with John and Phoenix hasn't been as easy as I initially thought it would be but to me has been worth it. It takes a lot of dedication and sacrifice to exclusively breastfeed but so does formula feeding. All those bottles to wash and sanitize after each feeding. The cost of formula in itself adds up to a small fortune. Either choice comes with its own challenges.
This should should go without saying and I feel like I say this in every article I write but I'll say it again – your baby needs you to be in the best physical and emotional state possible. If you're finding that your breastfeeding journey is painful, causing you to feel depressed, or you believe that breastfeeding is just not for you, hit the breaks and switch to formula. Don't feel guilty. Don't feel like you MUST conform to the "ideal standards" of great parenting. Yes, breast IS best, but only if breastfeeding doesn't distract a woman from being the best possible mother for her baby.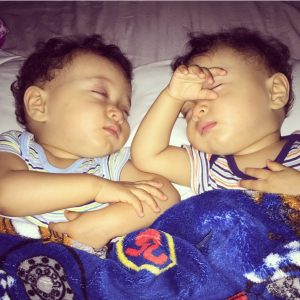 To all breastfeeding mothers: you are my heroes and are absolutely amazing! Your selfless dedication to feeding your baby and wanting the best for your child is only a part of what makes you so incredible as a mother. That love and dedication certainly does not go unnoticed. Keep up the great work! To all FORMULA feeding mothers: you are my heroes and are absolutely amazing! Your selfless dedication to feeding your baby and wanting the best for your child is only part of what makes you so incredible as a mother. That love and dedication certainly does not go unnoticed. Keep up the great work! Whether you choose to exclusively breastfeed your baby, be a "formula mom," or try a combination of the two, remember that there is never any need to compare and see "who does it better." Parenting is tough enough and we need to support and encourage mothers regardless of what path they chose. All mothers are amazing as long as what they do for their child is with love. Let's not let them forgot that.