Like quite a few of you moms, I'm not only a wife and mother, but I'm an entrepreneur as well.  AND I am one of "those" moms who can't say "no" to anything. So that means on top of my job and my kids, at any given time you will find me completely over extended: volunteering at school, hosting a fundraiser, dropping someone else's kid off at some place way out of the way…. you get the idea.
I have always liked to have a very specific type of paper calendar to keep myself organized. As I write this sentence I laugh because this is what my "organized" paper calendar typically looks like.
As you could imagine- mistakes were made often, meetings were missed and honestly just looking at my week seemed a little over whelming.
I began using the PROSPER Planner Legacy Edition and after using it for just a short time, the difference this planner has made in my life is phenomenal. I wanted to share a few reasons why this planner rocks my world
Keeping Yourself Centered and Focused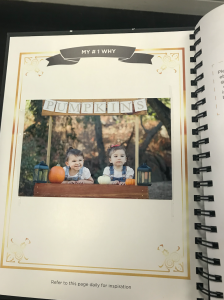 The PROSPER Planner Legacy Edition doesn't just allow you to open it up and say "what do I have to do today?," but rather "What do I have to do today to stay focused on achieving my long term goals?" This is the perfect planner to guide you on committing to what is important to you and then staying anchored to that purpose despite the chaos that comes up in life. The ability to see my goals, my purpose, my legacy, and constantly be reminded of where I want to be helps me stay anchored to my truth, and ultimately serves as a guide to a brighter future for my family and I.  
All The Feels
There are pages in the PROSPER Planner Legacy Edition that allow you to p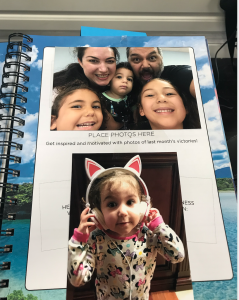 ost photos of your inspiration. Of course I put my kids on every page, but I also have other family that I like to add here. Like my brother and his family who live in TX. I get to see their faces all the time when I have my planner. I love this part more than I expected to, because there are times when I turn to their photos on accident and it changes my entire mood from bad to good at work. I could be at my office overwhelmed by my long list of things to do, and all I have to do is flip a few pages back or a few pages forward to see all of the people I love that keep me going each day.
Promoting a Peaceful Mind
On top of organizing my life and being able to see things in a less chaotic way, the PROSPER Planner Legacy Edition has pages at theend of each month that have quotes AND a design to color. These pages are meant for you to take time to yourself and relax. There are also pages where you can doodle when you need to unwind or organize some thoughts that are all over the place.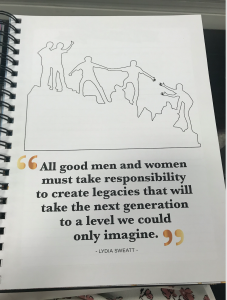 Keeping on Financial Track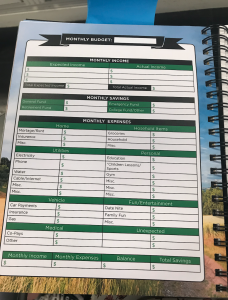 We would be lying to ourselves if we said that money didn't matter when it came to "peace of mind," and in true PROSPER Planner form, they have thought about that too. the Legacy Edition has a built in budget page at the end of each month. This is great for people like myself who don't get log into their bank each day. The funny thing is that sometimes I actually spend less when I go back to my "inspiration" page or look at my "why." When I am reminded that my goals are my kids and financial peace, I know I need to save more and spend less. So it really does tie in all together.
Sometimes I feel like the PROSPER Planner Legacy Edition was created just for me…. but it wasn't (lucky you). You will be able to be a part of bringing the Legacy Edition to life in October during their kickstarter campaign. You can see more about the planner, and the be the first know about launch by reserving your spot here: www.legacyplanner.info/