When you receive the news (THE BIG NEWS!!!) that you are about to become a mom of twins, it's like a tornado of thoughts and emotions. How are we going to sleep? Do I need two cribs? What about the Twin Crib? Am I going to be able to carry them both? Then, it hits you: How Am I going to breastfeed my babies? Is it possible to breastfeed twins? It is possible. Believe it! There is a big myth around breastfeeding twins and some family members and friends are going to tell you that it is impossible. Even some doctors and pediatricians might try to warn you about the difficulties. Don\'t worry, your body is capable of producing the right amount of milk for both of your babies. It is important that you start breastfeeding your babies as soon as possible after the birth. Your milk is special, every mother's milk is different and adequate to her baby's demands. In your case, it is possible that your babies are born with little low weight. In this case, your milk would be thicker, with larger fat and protein content. Of course, there are the natural vaccines that come with your milk, the antibodies that your babies need to be protected against all kinds of viruses and bacteria. Breastfeed them together. This way, you can save precious time. This generally works well during the first weeks. After this period, you may have to breastfeed them one at a time depending on their particular hunger patterns. Here, we share a video about how to breastfeed two babies at the same time.
youtube.com/watch?v=s0zLu7dAUC4
Get some help. Family members and friends can help you in many ways: they can bring you meals, change some diapers, watch the babies while you take a shower, listen to you, etc. You might also consider hiring someone for housekeeping chores. Find a person who will support your decisions and not be critical. Make it clear that you will need help with the housework, not the babies, so that you will be able to devote all your attention to them.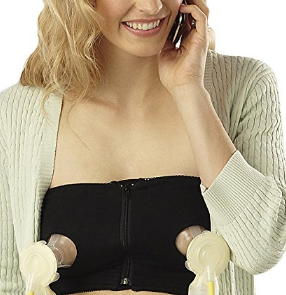 Pump! Learn about pumping your milk because you are at higher risk of having to spend a few days separated from your babies than if you were having a singleton birth. A good option is to have an electric double pump available.  From the moment of birth, your body will begin the process of producing milk for both your babies and it's important to express the milk that is beginning to be produced to establish a good milk supply. For this, you can use a high-quality breast pump or manual expression. I recommend investing in a
Hands-Free Breastpump Bra
 so that you can multi-task. Take a look at the
Twin Z Pillow
Which has multiple uses. One of which is breastfeeding twins at the same time while not hurting your back. This pillow has been a life savor for Twin moms who breastfeed
Establish good habits. First, forget about the watch! Don't listen to any advice related to
keeping track of breastfeeding time
. The more your babies breastfeed, the more milk your body will produce for them. Milk is produced on the principle of supply and demand, so do not count the minutes and just sit and relax, enjoying breastfeeding your babies. Also, forget about counting the time between the feedings. Remember, "on demand" breastfeeding guarantees happy and hydrated babies! Lastly, take care of yourself. I know it sounds crazy, but you need to rest more than two hours in a row.  "Once you and your babies are home, you will need to take care of yourself as well as the babies. Eat healthy food, and enjoy frequent snacks (such as low-fat cheese and crackers, vegetables, yogurt and fruit).  Be sure to drink water, juices, or milk to stay hydrated. We encourage you to read all you can about Breastfeeding twins, and perhaps even consider a lactation consultant. Being a mom of twins is a very challenging but beautiful time in your life.  As they say, "Sometimes you pray for a miracle and God gives you two".