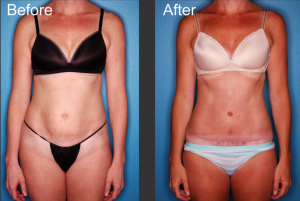 Why is it so hard to get back into shape after giving birth? This question has been troubling moms, or at least those mothers who find it almost impossible to get back into their ideal figure. I know that all moms want to restore their "old self" or their old attractive figure after delivering babies. They want to look and feel attractive again. This is entirely possible with the help of surgery and other medical procedures. Do you miss your old figure? Yes, you can reunite with your old self when you get a mommy makeover. But when is the best time to actually get a mommy makeover? and how do you plan it? There are a few things you need to think about if you're considering to get a total makeover. Ponder these things over with your significant other. Do you intend to have another baby in the future? This question is important. Is your family already complete, or do you intend to have more babies in the future? A Mommy Makeover is a customized treatment designed to provide long-term benefits. If you're thinking about getting another baby soon, this may not be the best option for you yet. You also can't get a makeover if you're
breastfeeding your baby.
Wait for at least 6 months. Some of the procedures may affect your child. Best to wait after lactation. Noticeable Body Changes Like most mothers, it is just so inevitable not to gain excess weight after giving birth. Your breast also start to sag especially if you've been feeding three or four babies already. While it is rewarding to have kids, you also need to take care of your body if you want to feel confident and beautiful. Having an active lifestyle and doing cardio exercises will help you. Eating a diet with lots of fruits and vegetables also helps. Another option is to get a liposuction, breast reduction, or other surgeries that will enhance your figure and your entire physical appearance. Planning Your Total Mommy Makeover Effective planning will lead to better results. If after careful consideration you decide that it's time to indeed get a mommy makeover, think about what you want to change, but be realistic. Make sure that your goals are also achievable. Set a time frame as to when you plan to achieve this goal. The Search for the Right Surgeon Find the time to create a shortlist of surgeons you'd like to work with for your mommy makeover. You may want to find out how long they have been working with different clients. Try to also find out how the procedure works and how long it usually last. It is also essential that you are comfortable with this surgeon. He should be someone you trust. Remember that he's going to perform operations that might go wrong. For example, just take a look at these
celebs with plastic surgery gone wrong
. So, make sure you get the best surgeon for the procedures you are getting done.