As a mom, there's so much to do that finding the time to squeeze in some shopping might prove harder than it was when you were single, carefree, and with no children. Now that there's love in your life, there are other people and responsibilities that take precedence. Luckily, online shopping is here to make things easier for you. Read on to learn more: Why 6pm Is a Great Place For Moms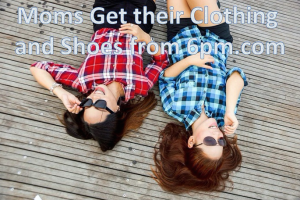 Among the best
online shopping
platforms for busy moms is 
6PM.com
. This platform will take advantage of all your smart-shopping skills, and enable you to save both money and time. Whether you are a working mom or a stay-at-home, here's why you should shop at 6PM: 1. Wide Variety of Products There's so much on 6PM that the choices might swamp you. Luckily,
6PM
has made life a bit easier for the busy mom by classifying its products into different categories. Therefore, whether you are looking for something for yourself or you need to buy products for the love of your life, 6PM has it all. From toddlers and infants to children and gifts, the categories will give you an easy time. The platform also has accessories, bags, clothing, shoes, and just about everything else you might add to a regular mom's shopping list. What is more, all your favorite brands have been taken care of, and all at excellent prices. These brands include: – Clarks® – Donald J Pliner™ – Nike® – Nine West – Oakley® – Stuart Weitzman™ With such a wide selection of name brands, you now have a legitimate reason to give yourself and your beautiful family a luxurious overdose. 2. Incredibly Low Prices Although 6PM stocks the brands you love, it doesn't mean that you have to pay through your nose to get those specialty products your wardrobe lacks. Rather, there are so many deals that you can soothe yourself by getting more for less. For instance, the website provides free shipping when you spend more than $50 or buy 2+ items. 6PM also runs a Clearance Closet that will allow you to get your hands on a vast selection of enviable items that are discounted up to 80%. Of course, like any other shopping platform for the savvy, 6PM has tons of coupons ready for the taking. To take advantage of these 6PM discounts, all you need to do is sign up to receive daily email deals and keep scouring them for coupons. Alternatively, you can follow the platform on social media – Pinterest, Twitter, Instagram, and Facebook—or even visit
Lodlois
which has listed all 6pm coupons. No one knows when these 6PM coupons will be made available. So, you should remain vigilant around events and holidays. You might also want to check your email notifications from this website, as well as their social media pages. 3. Convenient Shopping Last but not least, 6PM has made shopping easier for the busy mom. Now that your hands are full of the most important job in the world – raising a family – you hardly have time to waste going out on shopping sprees with the girls. However, with 6PM all you need is access to the internet and your computer or phone. Browse through the website whenever you need to shop from the following categories: – Accessories – Bags – Brands – Clearance – Kids – Mens – Shoes – Womens So, there you have it – a great gift for any busy mom. Check
6PM
out today and start saving on all your future purchases.