Lets face it, life after kids is hard. You may have once been the best dressed girl in town, but today its hard to leave the house with brushed teeth, and deodorant. I have found that sometimes it just takes some words of encouragement. Lets reach deep down to our inner Coco Chanel and remember these 5 tips to get your mom groove back.
"A woman has the age she deserves"
The lines you wear on your face are badges of honor, and you need not always fight to hold them back.  Especially when research indicates that people are happier as they get older. Yes, it appears that there is a consistent U-shaped relationship between age and happiness that shifts in the mid forties, where happiness starts to increase.  Scientists attribute it to the fact that older people are less caught up in their emotions and more likely to focus on the positive. If happiness became an ultimate goal rather than a dour
focus on weight loss
and dreams of anti-aging, your world might be a better place.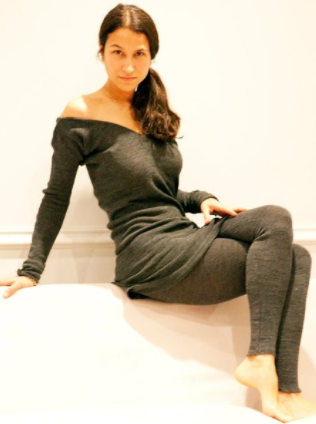 "Don't spend time beating on a wall, hoping to transform it into a door"
It's like going to the liquor store to buy milk – you will not find it there. The same holds true in your dealings with people. Continually trying to get emotional responses from a person who cannot give you the answer you are seeking only leads to disappointment. Accept that you cannot always change people but that you can amend what you expect from them and discern whom you can trust to get the support you need.
"Since everything is in our heads, we had better not lose them"
If you've ever lost your mind for someone you cared about, this point is worth noting. Love can make a sane person think crazy thoughts but that does not mean they have to be crazy. When all is said and done, the stories we create are sometimes safest within our own heads, particularly those that involve relationships and dating. Mind over matter folks, that is what this message is all about.
"A woman who doesn't wear perfume has no future"
Songs and photographs may stir up old memories, but it is our sense of smell that is most powerful in provoking memories from the past. The notion that you are more memorable based on the scent you wear may explain why men and women have been using essential oils, spice-infused incense and herb and floral rubs since ancient times. The signature scent one selects, and where you choose to spray it, says a lot about your character. Sweet and innocent, sexy or sporty, a fragrance should reflect who you are. But be mindful that who you are should be age appropriate – fruity and floral fragrances are better bets for women in the 20 something segment or younger. And be strategic with where you dab or spray — the neck, wrists and inner thighs are the most sensitive areas for women.   Remember not to overdo it, as you want to be suggestive, not overpowering to the point of being a turn-off.
"In order to be irreplaceable one must always be different"
This applies to relationships, but these days it can go a long way on the job front. Any successful business person will tell you that every employee is replaceable.  However, a note to the wise: if you bring something unique to the table like revenues instead of just hours and billable hours to a law firm, foreign language skills to an multi-national or business acumen to a non-profit, chances are they will be less inclined to do find that replacement.
About Author
Alex Wise is the publisher and founder of
Loveawake dating site
, which launched in July 2009 and has been providing original free dating services and relationship advices, tips, articles, reviews, and videos to readers ever since. Follow him on the company site or on 
Facebook 
and 
Twitter