Stumped about what to get your loved ones this holiday season? Want to get them the absolute perfect gifts they unreservedly deserve? We've got you sorted. Whether you need a gift for a mom, dad or little tot, we've done your homework for you and you can go ahead and reap the benefits, i.e. the grins, hugs and kisses of appreciation around the Christmas tree!
Gifts for Mom
Tiny Tags
An exquisite piece of customized jewelry any mom will cherish. Whether they're meant to celebrate life or commemorate a loss, these pretty personalized pendant tags are definitely a special gift moms will happily and proudly display. You can add each kids name and date of birth, or time of birth. Every mom will love this gift.
Twinmom.com\'s Funny Tee's and Coffee Mugs
It's no secret being a twin mom is hard, and like most hardships in life, it's easier when we find the funny side of it. These humorous tee's and mugs are sure to bring a smile to your exhausted twin mom loved one. She'll definitely be able to relate to them (probably having been caught saying some of the stuff herself!)
A Box of Blessings
It's true that actions speak louder than words, but encouraging words can take a struggling mom far too. Show your appreciation to the wonder woman in your life who makes you feel lucky to call your mom or the mother of your kids, with this delightful playing-card sized box of 101 blessings to honor "the best mom in the world".
WOLF Caroline Travel Jewelry Case
A real beauty that's just as much pretty-looking as it is practical and convenient. This exquisite classic-shaped mini jewel box is perfect for the on-the-go mom for everyday use, and especially ideal for holiday weekends. The only downside to it is that if you too are a jewelry-lover, you'll probably want to keep this gift for yourself when it arrives!
Gifts for Dad
'Twin Dad' Coffee Mug
Because daddy's pick-me-up deserves to be self-proclaiming … and what's there not to boast about when you're father of not one but two little mini me's!
Custom-Embroidered Lace Napkins
All moms want to create the ideal home environment, whether it's through keeping the surroundings clean and beautiful or bringing the family together through various bonding activities. For a mom who's always looking for ways to beautify her home, these elegant, custom-embroidered lace napkins make the perfect gifts for all occasions. Now, she doesn't have to rent beautiful table napkins for dinner parties at home since these gorgeous linens are on par with the quality of rentals but are much more cost-effective in the long run.
360 Camera
This camera allows you to take one shot and capture the entire room. Give dad the opportunity to capture his fondest paternal memories and relive them as many times as he wants with this bang-up spherical camera that allows you to record the world around you in the most amazing way.
Tile Mate – Key Finder. Phone Finder. Anything Finder
Being a twin dad is bound to put a strain on your memory capabilities. So if Dad is one to lose his Keys, remote, or Phone on a regular basis- this is a HUGE gift.  This Bluetooth tracker will probably be the best gift he'll get this year!
Dad Hammers
These awesome handmade hammers that are made to order are a great gift for the DIY dad in your life. And the delightful wordplay that's featured on them is surely to bring a smile to any dad's face!
Gifts for the Littles
Seedling's Custom Designs
These boxes aren't just enchantingly beautiful but they also encourage creativity in your little ones, and that's because your kids themselves get to create them. T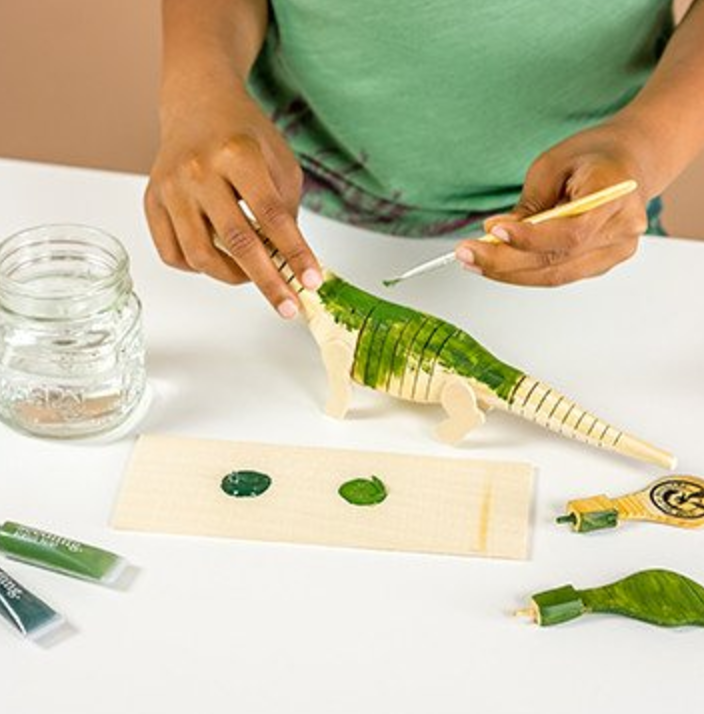 These
Design Your Own
kits will keep your little creators happily engaged, with an artifact they can       proudly cherish forever.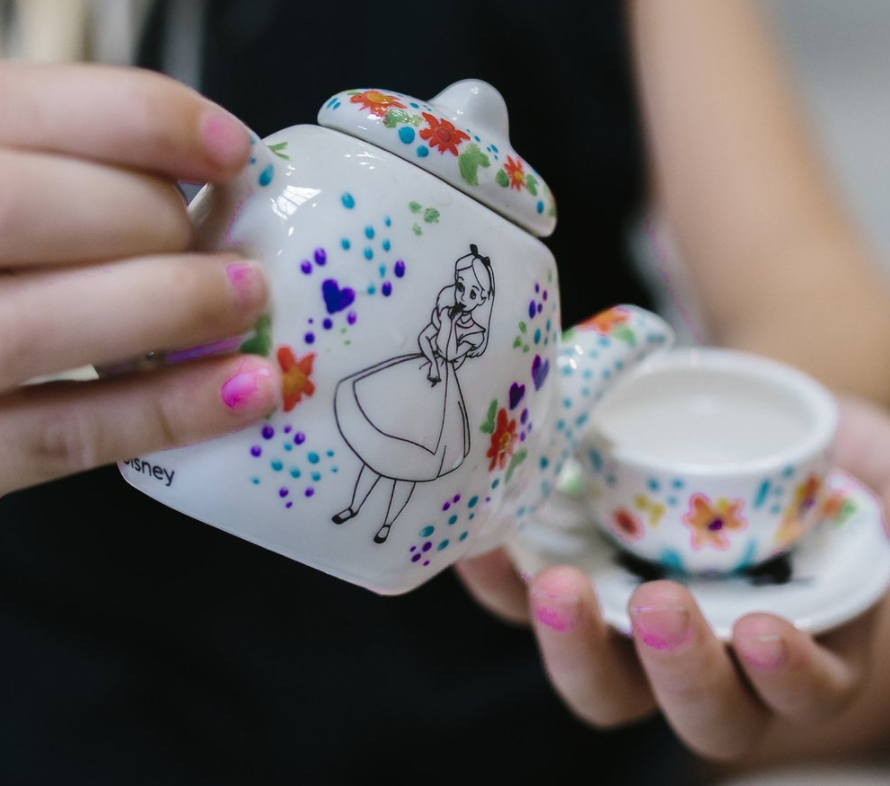 Baby Bin Monthly Gift Boxes
 Choose a size and a plan and send some lucky little boy or girl monthly gifts this coming year. Really and truly, even though these awesome subscription gift boxes are full of goodies for the young ones, they're also a great gift for mom, because having kids is enough of a hassle without having to buy baby products. Let BabyBin do that for your loved one; all that's required is just a couple of clicks!
Back to the roots
This is actually a great gift for any member of the family but it's a particularly excellent way of instilling some gardening love in the little green thumbs in your life. It's name is quite self-explanatory: it's ready-to-grow organic herbs that your young field-hand can plant, water and excitedly watch grow, and then help mommy use in different recipes!
Step 2 Push Cars
Let the duo ride in style with this awesome gift for 10 month+ little ones. Not only do two of  these ride-ons look super cute but they also have cup holders for both kids and parent drivers! Save yourself some of the more traditional stroller crying and complaints with these  fun wheels that come complete with honking horn and all! PS: Check out how cute it is with Twins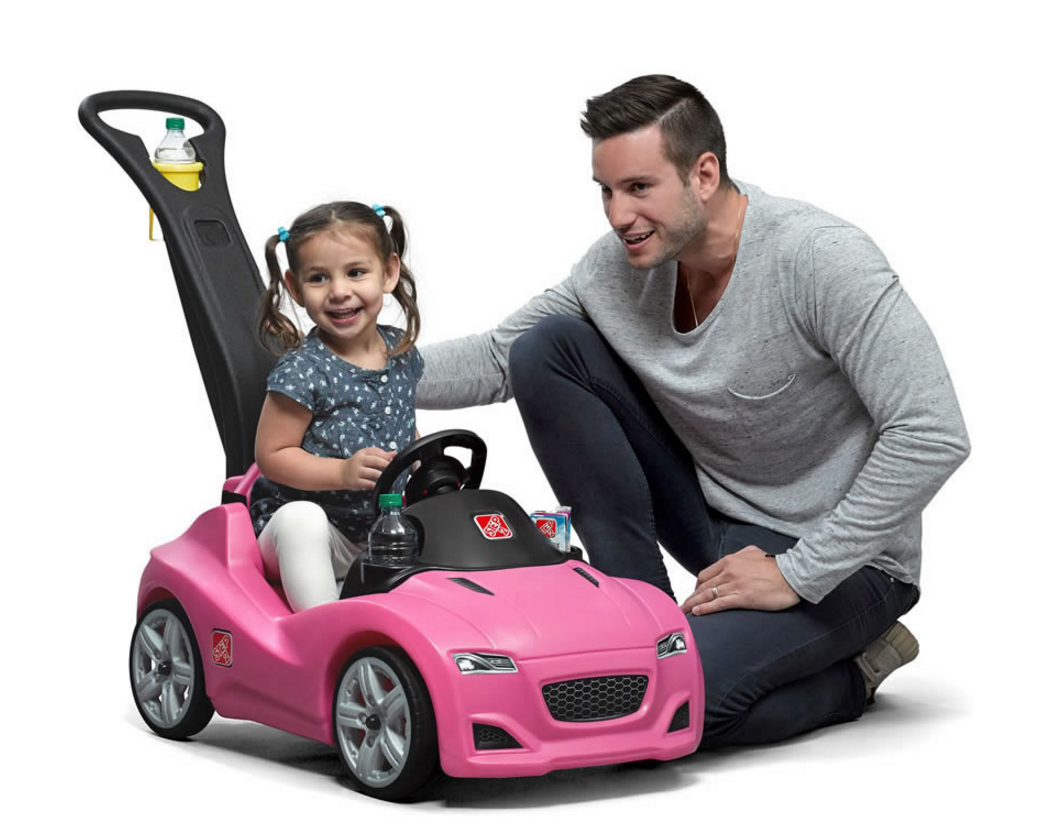 Baby's First Angel
This is a wonderful and original gift set even for newborns. They get a cute story book    plus an adorable soft toy that can serve as their guardian angel to help them feel safe   and protected as they grow up. What's more, each book you buy will provide ten meals   to children in need, making it an awesome gift for more than one child!
Gifts for Expecting Moms
DexBaby Day Dreamer Sleeper Baby Lounge
 This may seem like a gift for the little ones, but this is actually a twin  mom life savor. I wrote a
LOOONG review about it here
, but to summarize – buying two of these will free up moms hands, and help reduce reflux.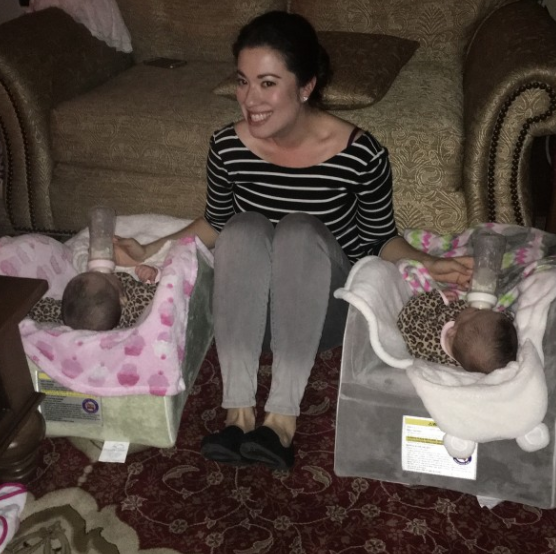 Belly Bandit Maternity
Give Mom the gift of relief. Carrying Twins is no easy task. I mean that is TWO people inside that little belly. Its hard on her back, and all of the other muscles that try to help support mom. In effort to help her get around, you should consider one of these. The
2-in-1 Bandit
™ was specially designed to work with your body during and after pregnancy. While your bump grows, our band comfortably lifts and supports you in all the right places.
Cardimom® Convertible Sweater
 – This is the most functional sweater you may ever see in your life. It is not only stylish, but it can work as a nursing cover, scarf, baby wrap, car seat cover, stroller canopy… and that is only a few of the 14 functions it has. Use code TWINMOMS20DEC for 20% off all orders until Dec 31st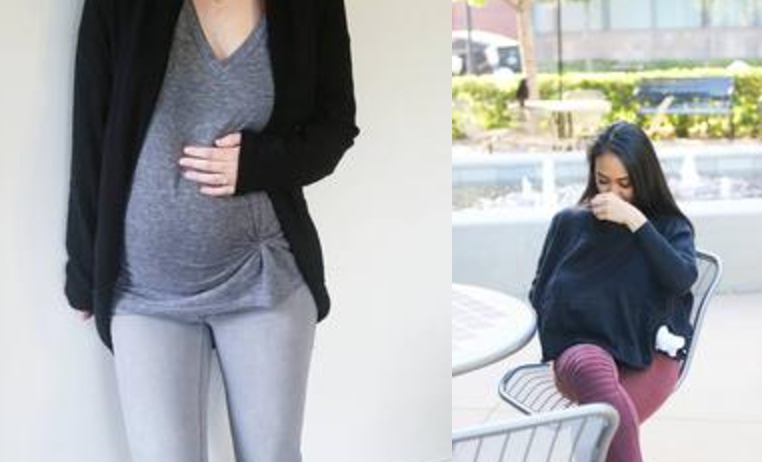 Large Diaper Bag
  – There are a lot of first time moms out there who don\'t even realize the value of a hands free diaper bag.  In fact a lot of new moms will think about having a stylist diaper bag before consider having a functional diaper bag. This one is both stylish and SUPER functional.
Check out their other colors here