Considering a Tummy Tuck
Having twins is a blessing, but the aftermath can be severe on a woman's body, particularly the abdominal area. The skin and muscles that stretched during pregnancy can remain stretched or even sag after delivery. Many women experience Diastasis recti (also known as abdominal separation or rectus diastasis) is a medical condition that occurs when the left and right sides of the rectus abdominal muscles (the "six-pack" muscles) spread apart at the linea alba (the connective tissue that runs down the center of the abdomen).
A tummy tuck, also known as abdominoplasty, can help women restore their pre-pregnancy figure by removing excess skin and fat and tightening the abdominal muscles. This procedure can provide women with newfound confidence and eliminate any self-consciousness they may have felt about their post-pregnancy bodies. A tummy tuck can be life-changing on your confidence.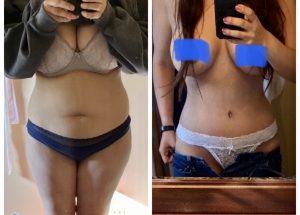 Recovery Checklist
Most of these items click directly to Amazon for anyone who prefers to buy things online (like myself), but you can find most of these things at Costco, Walmart or Target
Walker (I underestimated the importance of a walker until I had surgery and prayed someone would bring me one)
Entertainment (Books, movies, Ipad)
Snacks
Doctors contact info
Scar Treatment After Recovery
If there are any "Must have's" that should be added to the tummy tuck recovery check list please email info@twinmom.com or contact us here.