#TuesdayTipsForTwins Earlier this month I went out with my four kids. I wore shoes like any other adult heading out for a day of adventures (or in this case, mundane errands). I came home shoe-less. I still don't know how that happened. Last month, I put ice cream cake in the cupboard and left it in there for a few days. Being the smart man he is, my husband didn't say a word when he found it and simply proceeded to clean it up. My teenager, however, never lets me live that one down. As a parent of twins, you will end up doing some crazy things, some that make you laugh and some that make you cry. Did I mention I lost my shoes on TWO separate occasions? I wish I were kidding. (I do have a theory as to how and why I lost them, but I'll leave that for another day.) Yes, my brain has failed me many times in the past 20 months but there is definitely one thing – two actually – that I have made sure to never forget: my two older daughters.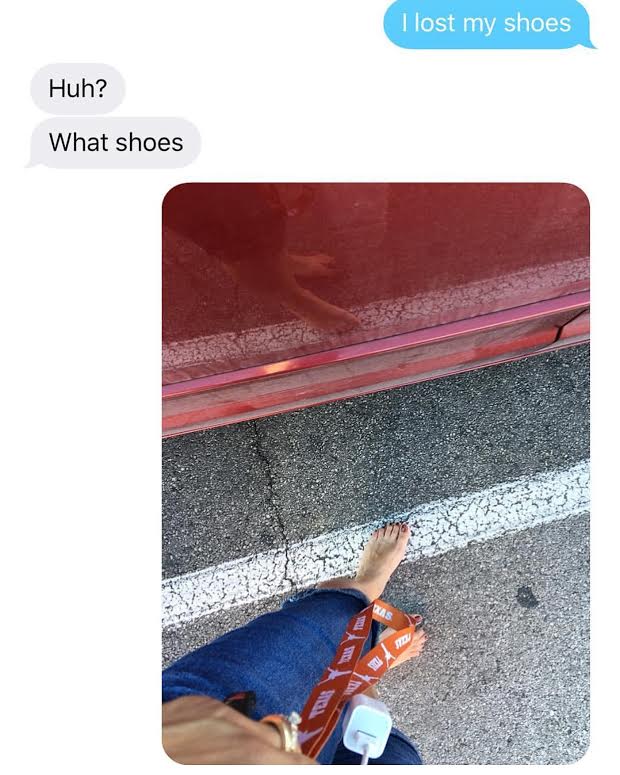 I think it's common knowledge that when a new baby arrives, older siblings tend to feel slightly less important and at times jealous of the new baby. Now throw TWO babies into the equation and things get even more interesting. Soon after John and found out we would be welcoming two new babies to our family, we discussed this and came up with a plan to ensure our 4 year old and 14 year old daughter's would receive all the attention they required from us. Our plan has worked beautifully and we made the transition from being parents of two to four seamlessly.
We had a nice long discussion with our girls about just how different life would be for a while. Babies are demanding. They require attention every couple of hours. They cry a lot, and with Daddy working long hours, Mama would need lots and lots of help and cooperation. These babies will not just belong to Mama and Daddy, but their big sisters would need to feel a sense of pride and responsibility towards them as well. As a team, we could take care of OUR babies to keep them healthy and happy. So it became a team effort. We stressed to the girls that they were going to be the ones these boys would look up to and the ones they would seek for comfort when Mama and Daddy weren't available. The girls took their new role to heart and before I knew it Eva, our five year old, referred to our boys as "My Babies" when anyone asked about the "cute little twins." Giving our girls a direct sense of responsibility over their brothers helped them understand just how much it takes to raise twins. In essence, I believe they almost felt sorry for me and my husband when we ate our dinners with one baby in our arms, or just completely skipped dinner because of how fussy they were. They never once complained about the boys getting too much attention and were quick to offer help, even if it was as simple as passing a burp cloth.  Interestingly enough, they seemed to disappear during diaper changes. Go figure. Despite how busy our boys kept us, one on one time with the
girls was an absolute must. I made sure to read Eva at least one book before bedtime and my husband's tradition was to tuck her in and stay with her for a few minutes discussing the day. These little things were all we had for a while. Our teenager was busy with theatre practice or after school activities but we made sure to have our moments with her as well. Soon, we added one-on-one outings. One week would be a designated Daddy-Daughter day, and another would be a Mommy-Daughter day. Yes it was exhausting, and
20 months later
still is, but a parent-child connection is so important to a child's emotional development that we are willing to make the sacrifice. This past
Sunday
was
National Children's Day
and in our family it was our monthly "Eva Day" celebration.  "Eva Day" occurs at least once a month (or more often if we've had an unusually busy time with the twins) and it's a day to remind our daughter that despite her brothers receiving the majority of our attention she will always be equally special. We had planned to do this for our 15 year old as well, but she quickly declined and instead helps us make sure her baby sister feels like a queen for the day. She's beyond awesome isn't she? On Eva Day, Eva gets to choose all our meals for the day, has the privilege of controlling the television, and also plans the day's activities. Last month's celebration fell on Star Wars Day (
May 4
th
– May the Fourth Be With You – get it?) and we watched All.Seven.Star Wars.Movies.All of them. We had light saber fights and a Star Wars themed dinner, ended the day with her "Happy Eva Day Song" and a dessert of her choosing. I can't begin to tell you how special these celebrations have made her feel. Some Eva Days are more extravagant than others, but simply declaring it a family holiday seemed to do the trick.
Raising twins is a challenge. When you have older children in your home, not only has your life been completely changed (for the better of course) but so has theirs. By making their needs a priority, you ultimately make life for yourself easier as your children will not "act out" or at the very least, greatly lessen any occurrences. Things won't always be perfect but you can come close. I'm going to end this with one of my favorite quotes:
"The need for attention, to be seen, heard and understood, is an instinctive human need we all share. Logic dictates, then, that meeting a child's natural need for attention frees them from the instinctive drive to get their needs met through attention-seeking behaviors, solving many problems before they start. Remember, a need met is a problem solved."  – L.R Knost 
One last thing. If you're reading
blogs about parenting
, don't worry too much. You're already a Super Parent and I guarantee you your children already know that 😉
For more great #TuesdayTipsForTwins follow @thewaldonkids on Instagram