it's that time of year again… backpacks, school buses, schedules, football… it's back to school we go!
for us, that means we kiss daddy good bye and watch him impact the lives of so many kiddos, following his love for teaching.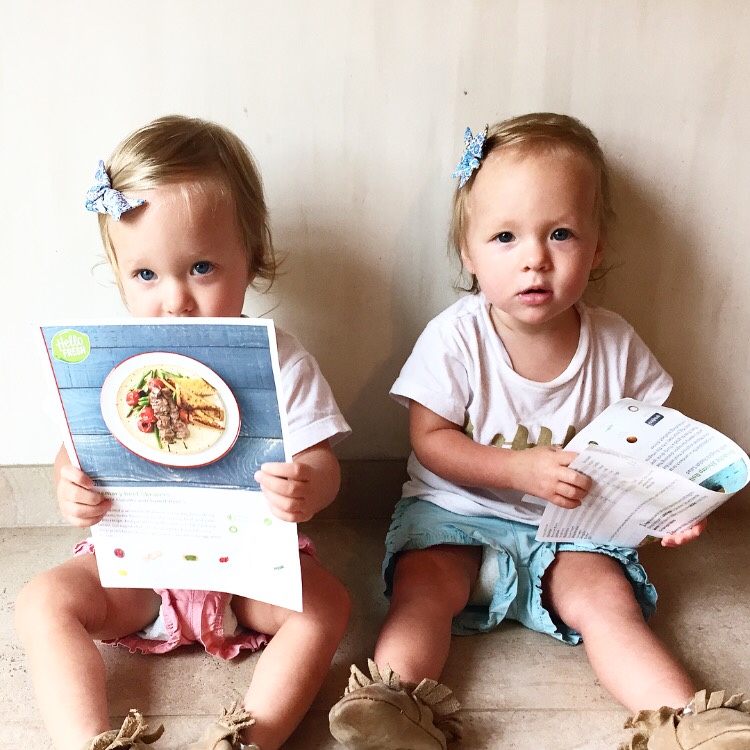 this also means family dinners are more structured and while i try my best to plan well-balanced, healthy meals… sometimes it's nice to have a little help.
recently, i discovered hello fresh and our lives have changed!
if you're not familiar, hello fresh is a recipe kit delivery service that essentially takes all of the work out of providing healthy, delicious meals to you and your family.  they offer three different box options including a classic box, a vegetarian box and a family box. while this is a subscription service, you can easily cancel, pause or modify your service any time and will only be charged upon delivery.
you choose the date + meals (included in the classic box) then await your pre-measured, seasonal ingredients, follow the recipe and enjoy! it really is that easy!
the box of food arrived on a day when temps were in the 90's.  to be honest, i was a little nervous how it would hold up because i knew we would be out all day, but i was pleasantly surprised when i opened the box to find chilled, fresh ingredients that hadn't spoiled or changed temps!
so what did we eat?!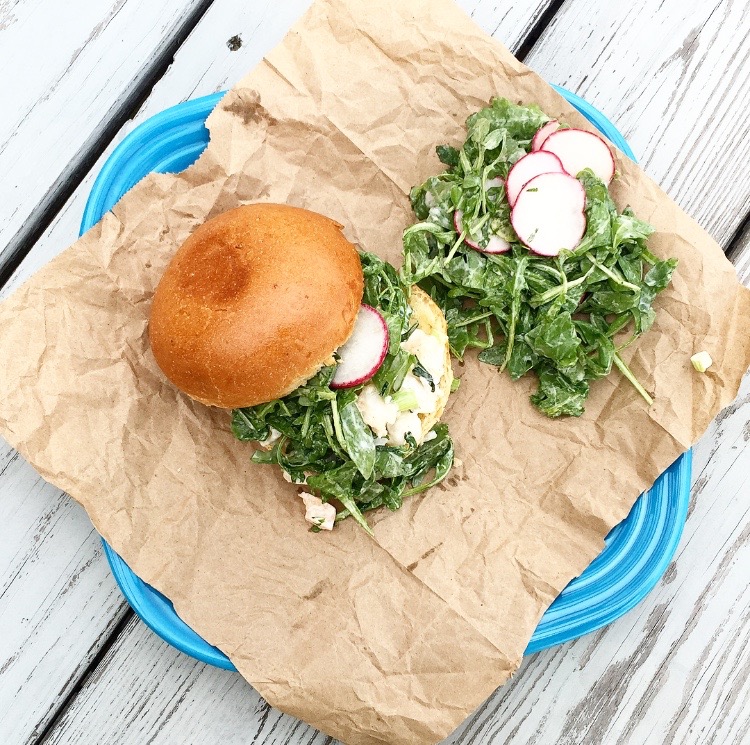 brioche shrimp rolls with arugula radish salad one great thing about these recipes is that they tell you which to use first to ensure that the food doesn't spoil!  this recipe may have been my favorite out of the week.. i envisioned sitting on the beach, sticking my toes in the sand and indulging in this most delicious sandwich. so. so. so. good!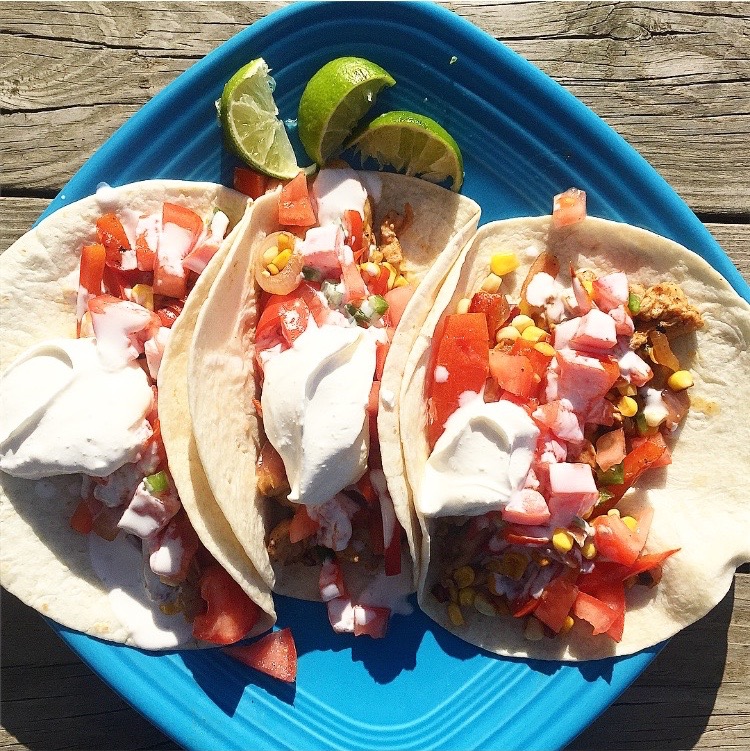 smoky chicken tacos with charred corn, sautéed veggies, and salsa fresca next up were these bad boys. i'm a sucker for mexican and this salsa fresca took these up a notch! i love my veggies and this recipe absolutely did not lack in flavor. not only were zach + i impressed, but the girls feasted on theirs as well!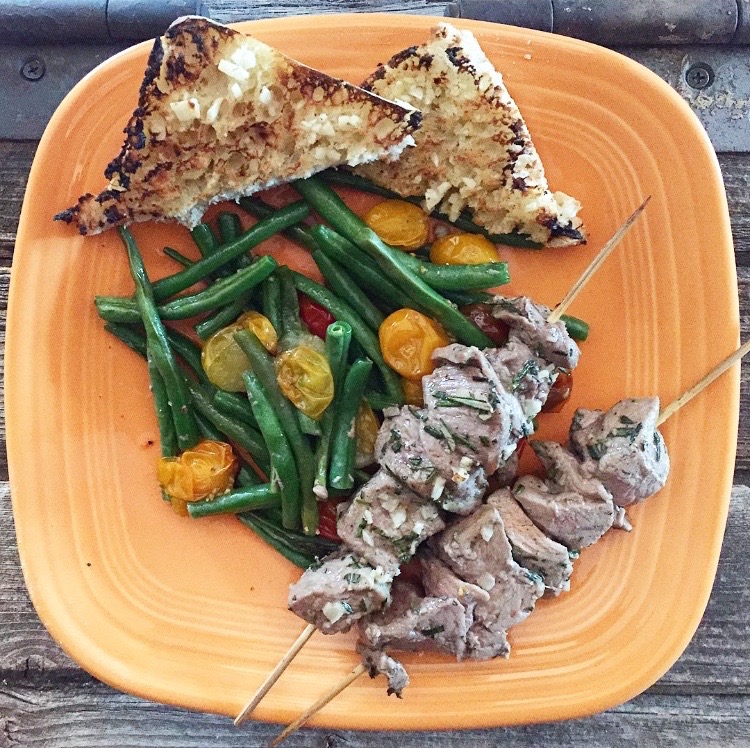 rosemary beef skewers with garlic ciabatta and charred veggies yum. yum. yum. this little meal had so much flavor…the rosemary made this dish feel like we were eating at a fancy restaurant and the garlic bread had zach asking for seconds and thirds.
as a busy twin mama who doesn't have loads of time for planning and prepping, hello fresh exceeded my expectations… the recipes were delicious and it took the thinking out of meal planning for this sleep deprived mama. we literally haven't stopped talking about our meals and have already hooked most of our family on getting their own box!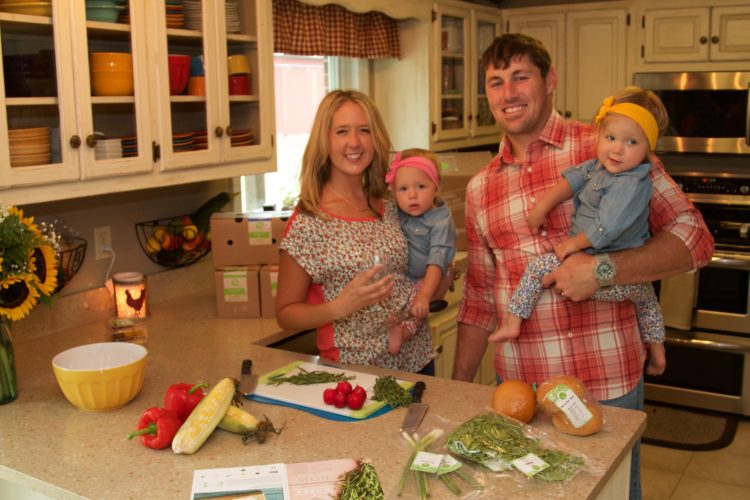 highlights: fresh ingredients step-by-step instructions pre-measured seasonal ingredients nutritional information included appropriate serving sizes creative recipes high flavor easy prep
not only that but if you have been wanting to give hello fresh a try, now is the chance! head over to hello fresh and use the promo code: 222525GERD5H at checkout for $40 off your first box!
don't forget to visit  Twin Peeks
disclaimer: this blog post is sponsored by Hello Fresh.  i hope you enjoy the giveaway and as always, all opinions expressed are 100% my own.