Starting a business is a brave venture, but here's the thing: if you have raised kids- you can do anything!! We wanted to feature this business, not only because it is ran by two moms that are both TWIN moms, but because they are two moms on a mission to do amazing things and help other kids and families. We asked Molly (one of the moms) to explain how their online store came about.
Faith Family Fabulous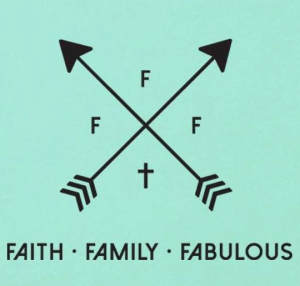 has been running for about two months.  Kelli Berry and I started talking on facebook as I had a different shop and she was just starting this one.  As we talked, we realized we had so much common.  The first bond being we are both twin mommas.  As you all know the twin momma connection is strong.  I have learned the power of me too in friendships and just running into other
moms that have twins
.  Beyond having twins, Kelli and I have a passion for helping children. We always have, but since becoming mothers that passion became stronger.  I think what if that was MY kid starving?  What if I lived in a country and a situation where I could not provide the nourishment MY child needs?  What if that was MY child I could not keep because I lived in a culture where a child with special needs is seen as a curse, and so MY child is destined for a life tied to a crib for his life. Kelli and I believe it is our children.  We believe we were all created by the same creator and that makes us family.  We wanted to do something, and we wanted to do it together.  I decided to close my shop and partner up with her.  We know the heart of one twin momma, can you imagine two working together? 🙂  So every week fifty percent of the proceeds goes to either Feed the Children or a family fundraising to adopt internationally a child with special needs.  These adoptions are sometimes literally life saving. We see
Faith Family Fabulous
as more than a shop where you buy clothes, but a community where we
work together to support our children.  Our hope is that every woman who joins our page feels uplifted, encouraged and challenged to be the woman she was created to be. We just fundraised for our first family adopting a boy from Columbia with down syndrome.  We raised 440 dollars and when I say we, I mean everyone in our group.  Whether it was liking, commenting, sharing or buying from our shop.  Kelli and I were thrilled!  We truly believe this is only the beginning.  We were talking and the other day and said wouldn't it be cool if we looked back and said remember when we freaked out about raising 440 dollars.  Please come join us at
https://www.facebook.com/faith.family.fabulous/
.  Everyday is a gift, and we can help make sure you are dressed for the occasion.