Summer days are slipping away, fall days are sliding in and it's time to play with colors, push the boundaries and create an amazing change in our home.  We're ready to fully embrace the cozy textiles and moody hues that mark the beginning of fall.
This past week we released our Fall Bedroom Decor Collection and it's a great way the excitement of the fall season into your bedroom.  Our collection is a perfect and easy way to update your room and keep up with trends.
To help you get some of your creative juices flowing we created three simple looks with ease! We have taken the guesswork out of wandering the home decor aisles and trying to decide which items fit well together, and how to style them once you get them home.
Let's jump right into it!
Fall is all about Textures! They create a warm, cozy feel which is great for promoting relaxation and mindfulness. As you can see this look if all about that.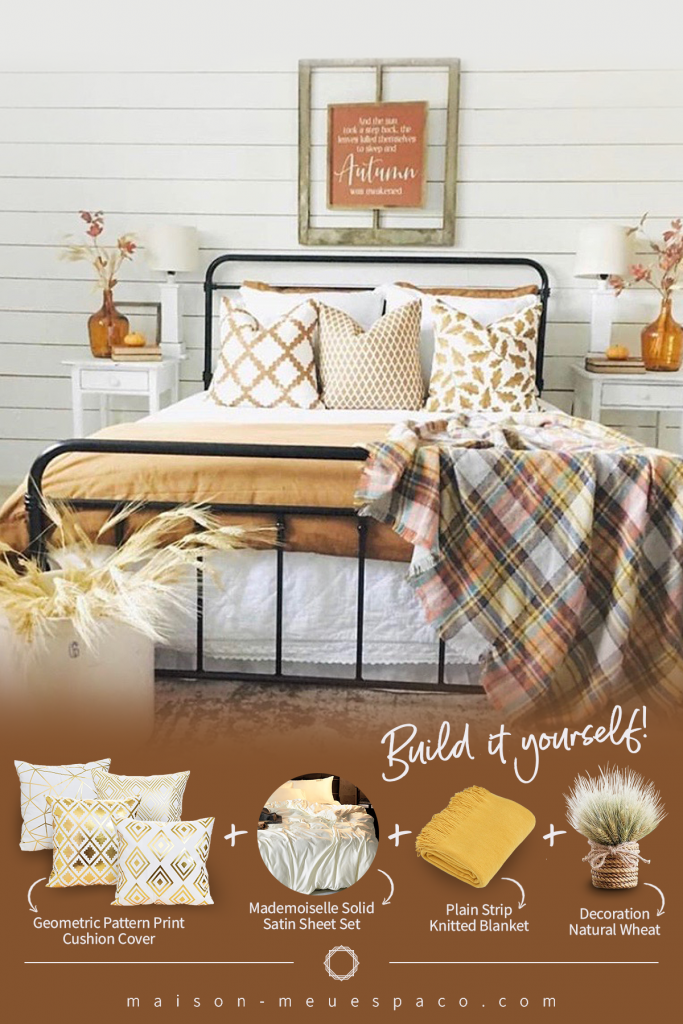 Bedroom number 2
Using elements such as a fuzzy rug, woven pouf and throw pillows can also add texture to your space. Layered front door mats in the bedroom is a great way to reuse some old and gently used decor. Plus adds a great personal and old-fashion touch
Bedroom number 3
The wallpaper and color scheme in this look really capture that special feeling you get from  the first autumn leaf falling on the ground.
The suggestions below are here to get you started, but don't be afraid to get creative. We hope we got your creative juices flowing because it your turn! Time to play with our fall bedroom decor collection. Most of the pieces are versatile and will usher you into winter.
Let's bring fall into the bedroom!