Having twins or triplets means at least double of everything. You double stuff the diaper bag, fit multiple care seats in the vehicle, and have to pay double or even triple for childcare. One way parents of multiples cut down on stress, stuff, and childcare costs is by skipping the traditional daycare and instead hiring a nanny.
Hello Savings
Childcare for one infant is expensive, but if you have twins or triplets you may end up paying more for their care than you make in a day. With a nanny, you pay a set agreed upon rate for all of your children, and not per child. If you have infant twins and a preschooler, you may come out way ahead skipping the daycare and instead going with a nanny. Before you sign on the dotted line for a daycare, check the going rate for nannies in your area. You may be SHOCKED at the amount of money you could save!
Easy Mornings
That stressful morning rush can be enough to dampen your mood on the sunniest of days. If you're like most parents, your alarm goes off and the insanity begins. Diaper changes, feedings, breakfast for you, getting everybody ready, lunch packed, diaper bags in the car, kids in the car, driving across town to drop them off at childcare, and then you're off to work for at least eight hours. Having a nanny come into your home means you can skip at least half of your morning hassle. You can either let the babies sleep in while you get ready, or you can have your nanny arrive in time to lend a hand. You will no longer have to pack two (or three) diaper bags, you won't have to dress the babies at a lightning speed to make it to work on time, and you won't have to pack the kids off and rush across town. The time normally spent driving across town to daycare can now be spend
bonding with your babies
and getting a little extra mommy time in.
More One-On-One Time
In a childcare setting, the number of children in each room varies by age. If your nanny cares for just your twins, each child will get more one-on-one time than they would in daycare. Even if you have three little ones, they are likely to get more attention with a nanny.
Tax Breaks
Hiring a nanny can come with a nice little stack of tax breaks and credits. Contact us or your tax advisor for more info!
What about interacting with other kids?
One concern many parents have is that their children may not get the social interactions they normally would in a childcare center. Your kids will be around your nanny, you, and any other family members that stop by. When they are tiny, social interact with anyone is good, and it doesn't necessarily have to be other children. When they get a bit older you can set up playdates, take them to story time at the library, go to mommy and me classes, and go to the park. Trust me; your child will have plenty of time and opportunities to play with other kids.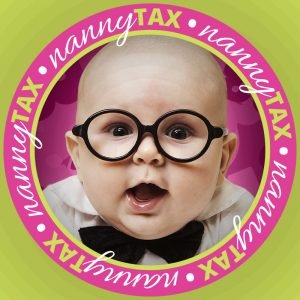 About the Author:
Deborah Shure is the owner and founder of
Nanny Tax
, the premier nanny and caregiver payroll service in Canada. With over 25 years of combined financial experience, Deborah and her team are the most trusted source of nanny payroll information. When she isn't busy providing "nanny tax frustration relief", Deborah is spending time with her 3 kids doing all the things that supermoms do!