"I have a little actin that ran away one day. Just like my twin brother that died from ttts . And they both ran away one day .
I came horn and yelled Willis all over the house but I couldn't find him. All was silent but I looked in the sky. I saw a heart with wings.
It was a cloud shaped like a heart and on the heart there he was. He was sitting there with wings. And we departed forever . But I asked will we ever see each other again. And he said that we may meet again and he went to be with Jesus.
And I sat there and wondered will we ever meet again. I sat there and watched him until he vanished . And I felt a little tear roll down my cheek and I wondered again will we ever meet Again.
Until a storm of tears came down my cheeks. But my brother lives with me , I carry him every where . My mom and my dad are just so glad they at least have me. And every day when I have time and sit and wonder again and again will I ever be whole again."  – Walker Myrick
Willis had undiagnosed Twin to Twin Transfusion syndrome (TTTS) and passed away during Brook Myrick's pregnancy. According to The
TTTS Foundation
, TTTS is a disease of the placenta that affects identical twin pregnancies when there is a shared placenta that contains abnormal blood vessels. The Myrick family received the news about Willis passing on Jan 3rd 2007 which was week 24 of pregnancy. "
They told me Baby B no longer has a heartbeat, and I just couldn't stop crying . I felt like my dreams were crushed . We had just shopped for matching outfits," said Brooke.
The Doctor said that Willis had probably passed a week or two prior to that appointment. Due to the shared placenta it was too risky to take the steps to remove Willis, so he stayed with Walker until Walker was ready to be born at 32 weeks.
On March 6th 2007, Walker and Willis were born. Walker weighed 2 pounds and 15 oz. Willis weighed 4 ounces due to time spent in womb after he passed.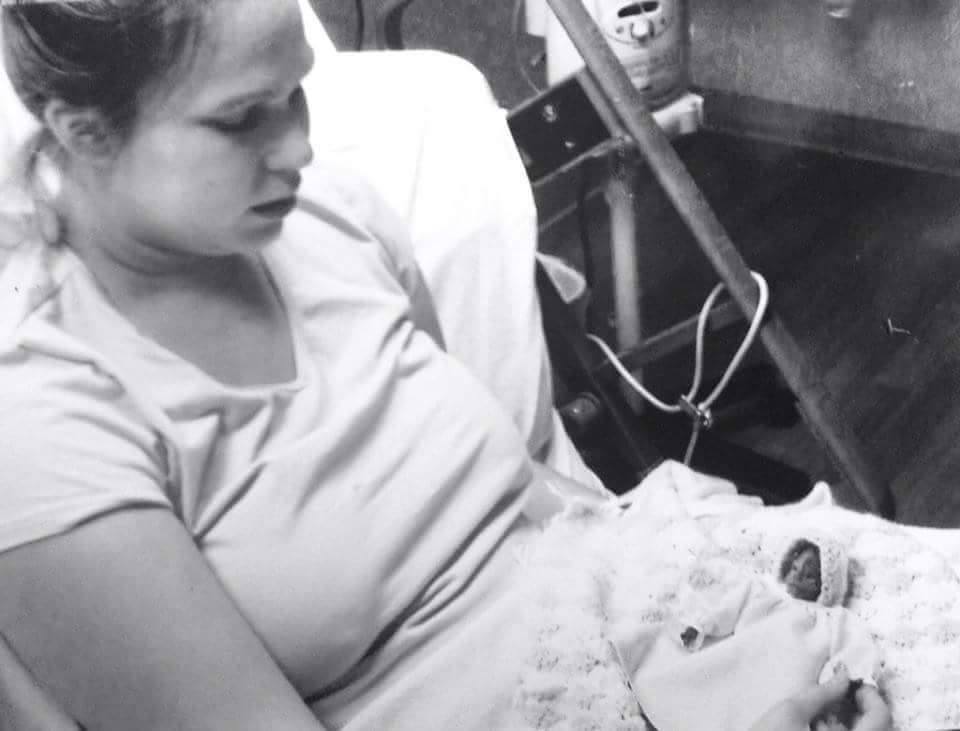 "The night they were born I could not see Willis yet. I asked to wait. My husband saw him the next morning but I still wasn't ready. I finally broke down two days later at Walker's bedside, and insisted on seeing him. He was perfect. A little mini doll that looked just like Walker. It was a gift to be able to see him and be able to take pictures to share with Walker . " -Brooke
Today Walker is a happy, athletic 9 year old boy who talks about his brother Willis regularly. They share a bond, and hope to be together again. Walker's Grandmother is also a twin, and she helps Walker keep the bond despite not seeing him here on earth. It is clear that Walker feels the missing link to make him whole. Brooke reminds him that one day they will meet again.
Walker's family has made great efforts to get awareness out about TTTS, and they have raised over $7,000 while organizing fundraisers. You can follow them by
clicking here
Learn more about TTTS by
clicking here