Being a twin is arguably a huge characteristic – one which most people tend to know about before they even know anything about you. "Oh, he's the twin, right?""Did you hear about the twins?""I can never tell those two apart!"But what happens when one of the wombmate duo gains international fame, and the other is less famous? The twin trait tends to take the backseat, which is why there are a bunch of celebrities you're familiar with, whom you'll be surprised to find out are actually part of a birthday duo. 1. Ashton Kutcher, most recently known for his role in Two and a Half Men, and his fraternal twin Michael who suffers from cerebral palsy, are practically best buddies.
2. Brazilian supermodel Gisele Bundchen is one of a beautiful fraternal duo along with twin sibling Patricia, and they are just two of five gorgeous Bundchen sisters!
3. Canadian alternative rock idol Alanis Morisette has a twin brother, Wade, who's also in the music industry, creating yoga-influenced indie rock albums.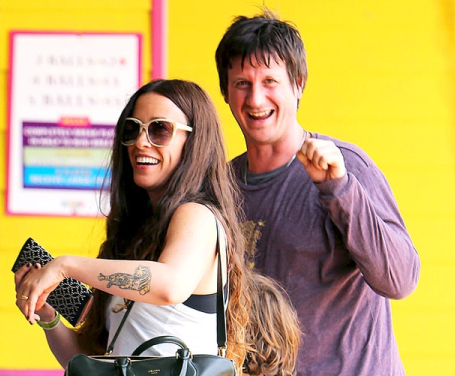 4. Napoleon Dynamite star Jon Heder has an uncannily identical twin brother called Dan. Unlike his clone, Dan keeps behind the scenes, working as an animator.
5. Kiefer Sutherland has a twin sister who also works behind the camera, as a post-production supervisor. Luckily for their mom, they were born much less than 24 hours apart (Get it? Get it?) – seven minutes to be exact.
6. Paul Vincent is Vin Diesel's twin brother. Who'd have thought the famous Fast and Furious star had a twin! Fraternal twin Paul reportedly also works in the film industry as an editor.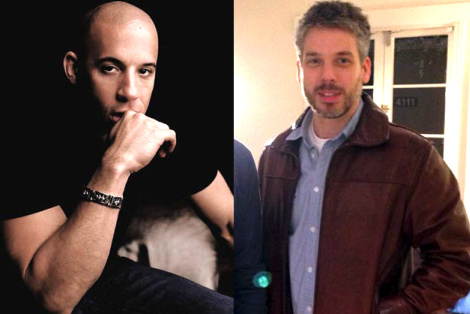 7. Parker Posey and her twin brother Christopher took completely different career paths. She's acts in indie films and he works as an attorney.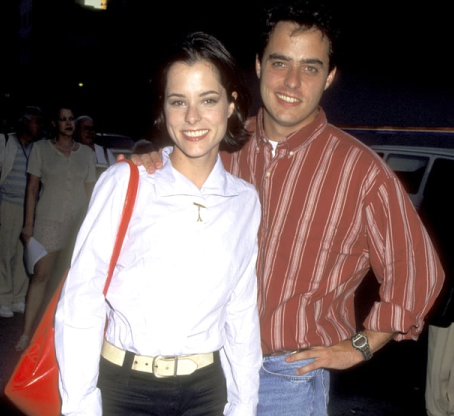 8. Bond girl Eva Green and her fraternal twin sister Joy also made quite different life choices. Joy, who studied business, rears horses in Normandy, where she lives with her husband who's an Italian count.
9. Although Leslie, Linda Hamilton's identical twin sister, has a completely different job from her famous actress sibling (she actually works as a nurse!), Leslie still got her moment of fame back in 1991 when she stepped in as Linda's body double in Terminator 2: Judgment Day.
10. We all know actor Joseph Fiennes is brother to film star Ralph Fiennes. What you probably didn't know was that Joseph actually has a twin brother, Jacob. Jacob doesn't share his brothers' inclination towards the spotlight though, as he works as a conservationist overseas.
11. Rami and Sami (has a nice ring to it, doesn't it?) are identical Malek twin siblings. The Mr Robot star is only four minutes older than his good-looking double.
12. Hunter Johansson, twin brother of Hollywood actress Scarlett Johansson, has also had his moment in the spotlight. Not only has he accompanied his famous sister on the red carpet on more than one event, but he was also a campaign manager for President Obama.
13. Siva Kaneswaran, member of British boy band The Wanted has an identical twin brother called Kumar who shares his gorgeous looks but who has chosen to use them to his advantage as a model.
14. X Factor runner up Olly Murs has a twin brother, Ben, who didn't actually share his sibling's love for the talent show when Olly had to miss his twin's wedding to perform instead!
15. Successful fashion designer Charlotte Ronson has a twin sister called Samantha who's known for her DJing skills. Apart from her creative talent, Samantha is also famous for being Lindsay Lohan's ex-girlfriend.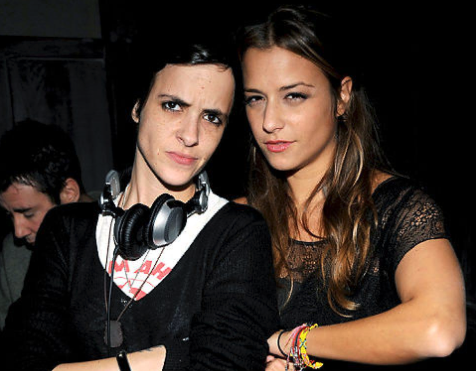 16. It's no secret that American singer Aaron Carter is Backstreet Boys'Nick's brother. What you probably weren't aware of was that Aaron is twin to Angela Carter, an aspiring singer and model.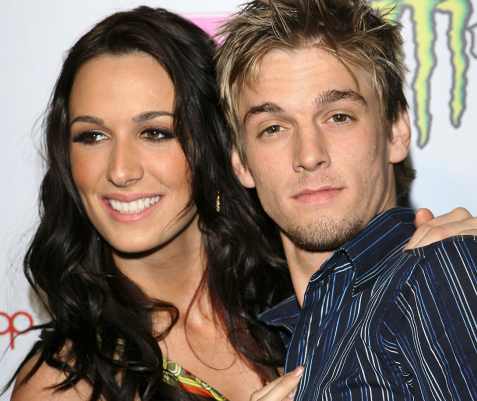 17. These Ribisi twins don't just share a birthday, they also share the spotlight. Giovanni is famous for his parts in Saving Private Ryan and Ted, whilst Marissa is known for her fashion line Whitley Kros.
18. On-air personality and former New York Giants' running back, Tiki Barber shares both looks and love of sports with his twin brother Ronde, who's spent 6 years playing as a cornerback for the Tampa Bay Buccaneers.
19. Buffy: The Vampire Slayer star Nicholas Brendan has a twin brother who's also in the film industry. Twin Kelly Donovan has actually stood in for his sibling more than once on the show.
20. The legendary King of Rock and Roll Elvis Presley was actually a twinless twin. His stillborn twin brother, Jesse Garon, still had an impact on Elvis's life, with the idol claiming to have had special conversations with his twin before he went to sleep when he was younger.