10 TV Moms I Wish Were Mine
Ever watch a TV show and wish the mom on there was yours? Maybe she's cooler than your mom or just seems like a
fun shopping buddy
. Or maybe she's just got this whole mom-thing dialed in and you wish you could be just like her. Whatever the case, here are my top 10 picks for the TV moms I wish were my mom!
Marge Simpson – The Simpsons
Her husband is a giant oaf and she's got 3 kids that keep her ultra-busy. But that never stops Marge from doing her thing. She became a police officer, created paintings, and does all those mom-tastic things. If only I could do everything she does!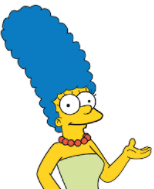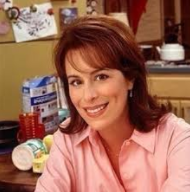 Lois Wilkerson – Malcolm in the Middle
She's surrounded by boys and a husband who sometimes seems like a child himself. Yet Lois still manages to hold down the fort despite all the chaos around her. She's the glue that holds this family all together.
Carol Brady – The Brady Bunch
Her hair is always perfectly coifed and she never falters on her smile. You could tell her you wrecked the family car and she'd probably just pat you on the arm and give you cookies. Think about it…have you ever seen an episode where she totally lost it? Me neither.
Kitty Forman – That 70s Show
Kitty Forman is my kind of mom. She works hard as a nurse and still comes home to make her family happy with dinner each night. She keeps the peace and is totally the mom you could knock back a bunch of cocktails with.
Jessica Huang – Fresh Off the Boat
She doesn't care when her crazy is showing if that means that her family comes out on top. She's funny yet strict and never relents on being there for her kids.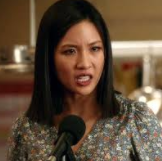 Cookie Lyon – Empire
She's tough as nails and works hard to rebuild her relationships with her kids. She loves fiercely and is the kind of mom you want in your corner when someone's trying to knock you down.
Gloria Pritchett – Modern Family
Gloria does everything to support her son's tastes, even if it deviates far from the mainstream norm. She's the kind of mom that would take you shopping with dad's credit card and not think twice about it.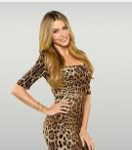 Peggy Bundy – Married With Children
Peggy always made looking like a housewife seem like a dream job. Her hilarious sense of humor and big hair make you want to plop down next to her on the couch and share a box of bon-bons.
Reba – Reba
She's a single mom who loves her kids fiercely. She exudes southern hospitality, especially when it comes to dealing with her ex-husband and his new wife. And she does it all with a wicked-keen sense of humor.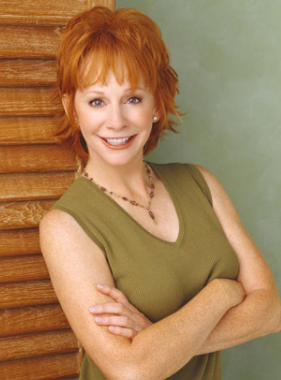 Jill Taylor – Home Improvement
The wife of Tim Taylor knows just how to sit back and chill when her husband goes off on another Tool Time adventure. She's tough but loving and fun, making her an awesome mom.
Which TV mom is your favorite! Be sure to tell us!